ADVERTISEMENT
A few minutes ago we decided to contact Samsung UK via Twitter again out of curiosity to see how things are going with this 'upcoming' Lollipop update. Their reply was shocking.
@GalaxyYArchive

We have confirmation that the Galaxy S4 Mini will not be receiving the Lollipop update. Hope this helps!

— Samsung Mobile UK (@SamsungMobileUK) May 15, 2015
We then asked if this applies worldwide or just the United Kingdom, and their reply was the following:
@GalaxyYArchive

You will need to reach out to our partners overseas for more information on this, Mitko.

— Samsung Mobile UK (@SamsungMobileUK) May 15, 2015
Please keep in mind that in this case we did not receive a reply from a specific UK carrier but from Samsung United Kingdom's HQ and support. We will try and reach out to more Samsung social pages based off other countries for more information on the matter. Be sure to check our website every day for any updates.
UPDATE:
Samsung Mobile Arabia's response: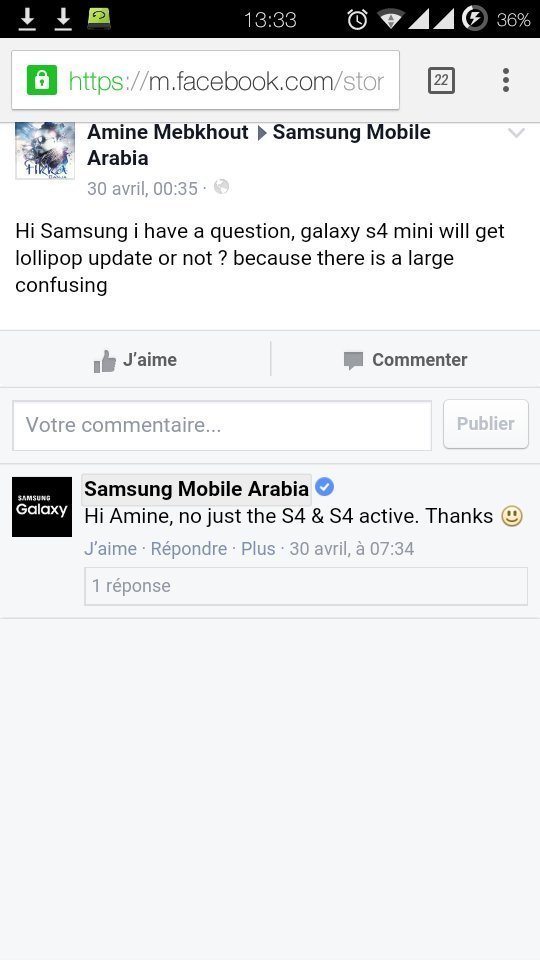 Thanks to Amine Mebkhout for asking.
New response from Samsung Mobile UK:
Thanks to

Bálint Szűcs for asking.
That is all for now.